We add value to your design with our experience since 1986.
Modeling and Analysis of Reinforced Concrete and Steel structures with Revit+Robot.
BIM IS OUR CENTRAL FOCUS IN DESIGN AND ANALYSIS
Our team of structural engineers, technicians and software developers we are able to provide design revisions without much hassle. Through our expertise with Revit, Robot, Dynamo and our custom software we are able to support our clients with complex designs and projects.
Building Information Modeling is a new technology that assists building experts to model and test the constructability of the design within the model prior to setting foot on the project site. Thus enables experts like us to manage revisions easily until the project drawings are approved by the authorities.
The highest efficiency of Structural Analysis with BIM integrated software such as Autodesk Revit and Robot Structural Analysis
Value Engineering throughout the modeling and coordination process
Improvements on coordinating construction sequencing
Increased cost estimation accurracy
Analyzing design options
FAST-TRACK enabled workflow where the design stage overlap with ongoing construction (information is handled in a just-in-time way)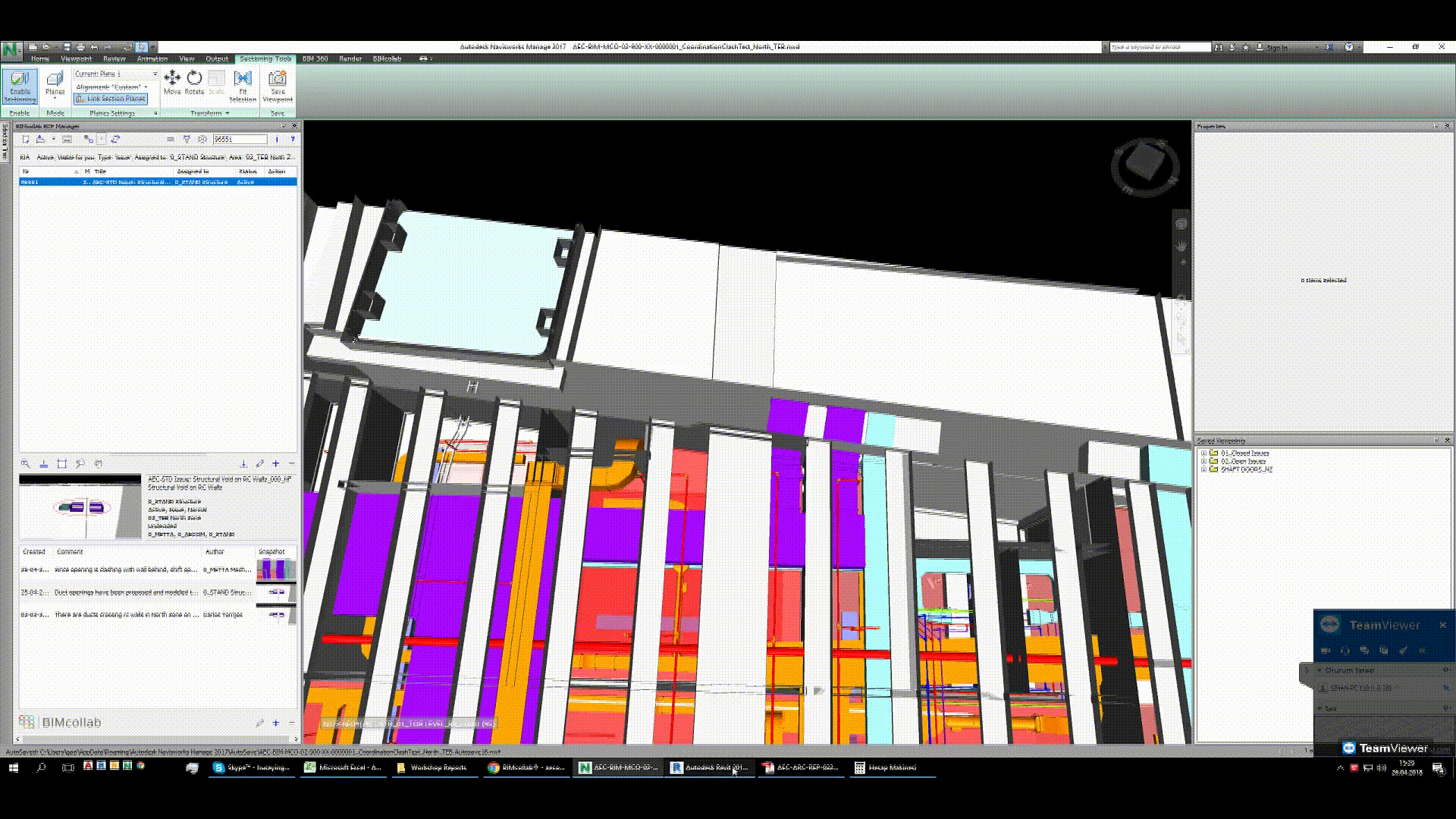 Autodesk's REVIT is the most widely utilized BIM authoring software in the Industry. We have been utilizing REVIT since its inception and has built an exceptional know-how. We count with a very strong expertise on Structural Modeling and Analysis, specifically focused on helping General Contractors and Trade Contractors on the coordination process.
Enchanced Modeling with in-house Software
Creation of an object-based database with BIM makes it possible to work more efficiently and synchronously at every step of the project process in comparison with the conventional. In order to reduce the tension caused by the workload and time consuming tasks, we aimed to establish an Algorithm Aided BIM such as custom designed software for information extraction and automated drafting with the use of AutoLISP programming.
Building Information Modelling is often regarded as extra work by the designers with fixed fee contracts, however we have the right technologies to effectively manage construction activities. We have already established corporation-wide mechanisms of staff training and project standards to facilitate the diffusion of BIM in our subsidiaries.
As it is required to submit 2D project documentation for regulatory approvals, we have integrated the BIM approach with our own developed library of engineering software to automate the generation of 2D shop drawings in accordance with region specifications.
We use an efficient workflow for providing Structural BIM Services with integrated tools
We have harnessed the power of BIM to create the most efficient workflow for the production of high quality shop drawings.
Changes and revisions happen in different phases in construction.
We ensure the
design change management with BIM Modeling.