Add-ins for

Revit and Robot Structural Analysis
Check out how we leverage the power of BIM software with add-ins that we develop.
We use them in our workflow to ease repetitive and time-consuming tasks.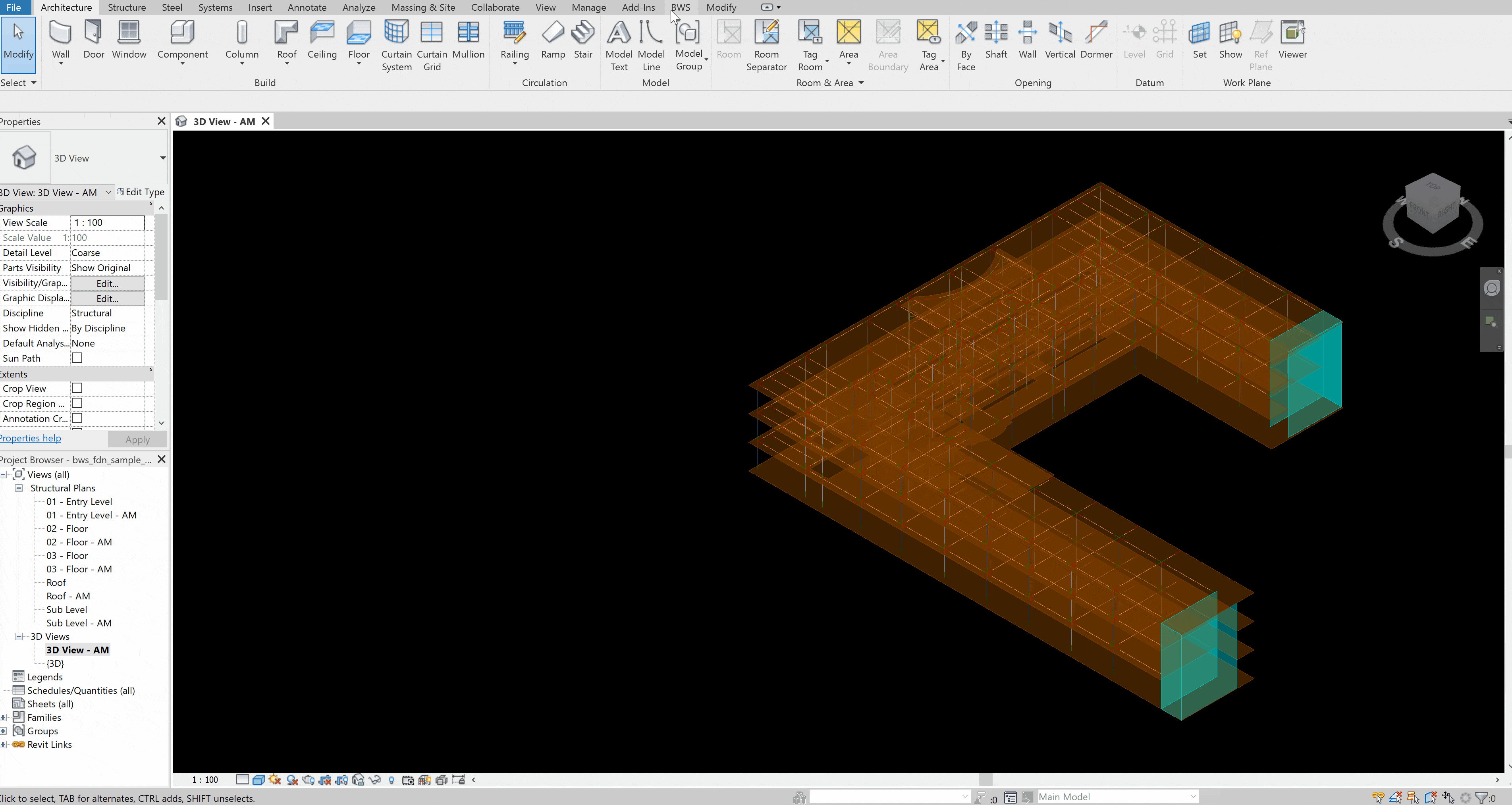 Find Double Nodes will automatically check the node connectivity of the Analytical Model
FDN – Find Double Nodes add-in for Autodesk® Revit® enables structural designers to find nodes that are close to each other but not connected in the analytical model of a building. FDN finds unconnected nodes within the given margin and users may isolate then zoom into the selected nodal area and ultimately fix the problem.
While building the structural model in Revit, due to the structure geometry, analytical elements get shifted from their original location and become offsetted.
As you send the Analytical Model to the Robot, the offsets of the elements are not sent to Robot. Calculating each elements' offset and manually defining it in Robot is very time consuming and prone to errors.
R2R Offsets addin will help you out. It will compare all beams and columns with their analytical pairs, determine the offsets and enable you to transfer them to Robot Structural Analysis.
R2R: Transfer Offsets Revit add-in determines these offsets
R2R Transfer Marks Revit add-in enables users to transfer Beam and Column Marks
R2R: Transfer Marks -Revit
When the Revit model is sent to Robot, Beam and Column marks are automatically transferred to Robot. However sometime after you might change the marks or basically you might reorder them. Rather than sending the whole model again, its very handy to use Transfer Marks plugin.
Transfer Marks enables sending and receiving Bar Marks between Revit and Robot Structural Analysis.
Robout: Output of Robot Results - Robot
Robout is a results output program which exports various tables in cvs or txt format from Robot Structural Analysis Software. 
Robout enables users to export Robot model results to a csv or txt file. It extends Robot's capabilities by providing advanced exporting features which are not provided by default. 
With Robout users can export up to 15 type of tables by selecting the required tables and needed floors.
Export advanced tables from Robot Structural Analysis
Every organization has its special needs and requirements.
Contact us for a
development.